Oh yeah! Been waiting for this concert since I've heard Aerosmith is coming to Romania…
We got good tickets and I was able to stay in the first row and it was worth it!
They did a great show… it's so fun to watch the videos and know I was there


They started with "Love in an elevator" after a big logo curtain fell down revealing the band and ended the show with "Toys in the Attic". They also played: "Pink" :),"Crazy", "Crying", "Back in the Saddle", "I don't Wanna Miss a Thing" and my favorite "Jaded".
They were in quite good shape in spite of the age.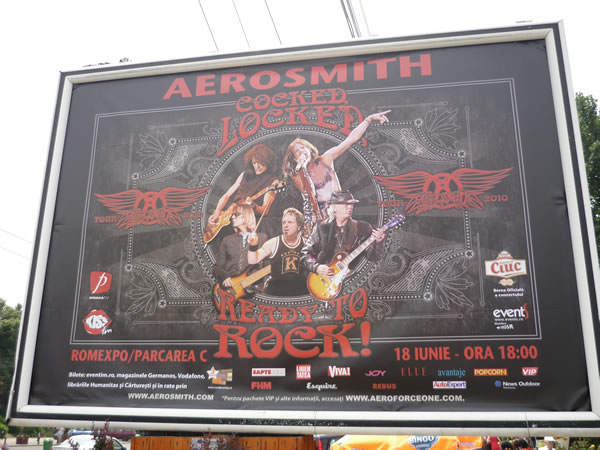 Steven Tyler threw his harmonica and his glasses to the crowd

and he screamed: "Va iubesc, baby, va iubesc!". Totally funny!
The opening was made by Reamonn, which was also fun. They played few of their songs and ended with "Supergirl", that sounded really good! Here's a cool photo of the band's singer performing in Bucharest: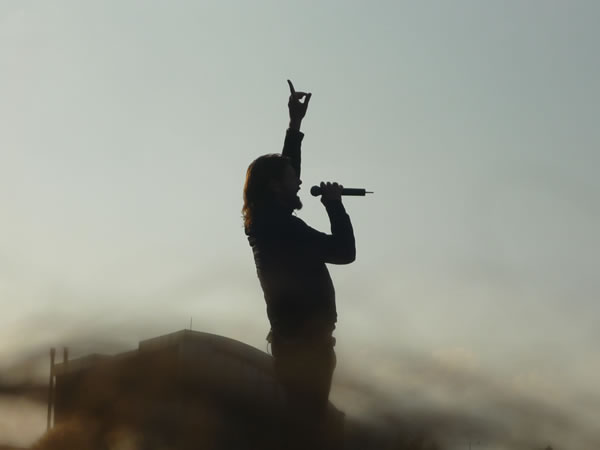 All in all it was a great evening and the waiting was worth it!